We thrilled to have partnered with TV Chef, James Martin at The Lygon Arms. With James having a partnership with our sister property, Chewton Glen and James' affinity with Broadway, it seemed the perfect fit for us to partner with him. 
Make sure you register your interest for any future James Martin events - having completed some successful private dining events in already in 2023, we look forward to growing our partnership with James Martin in 2023 and inviting you all to attend this brilliant events.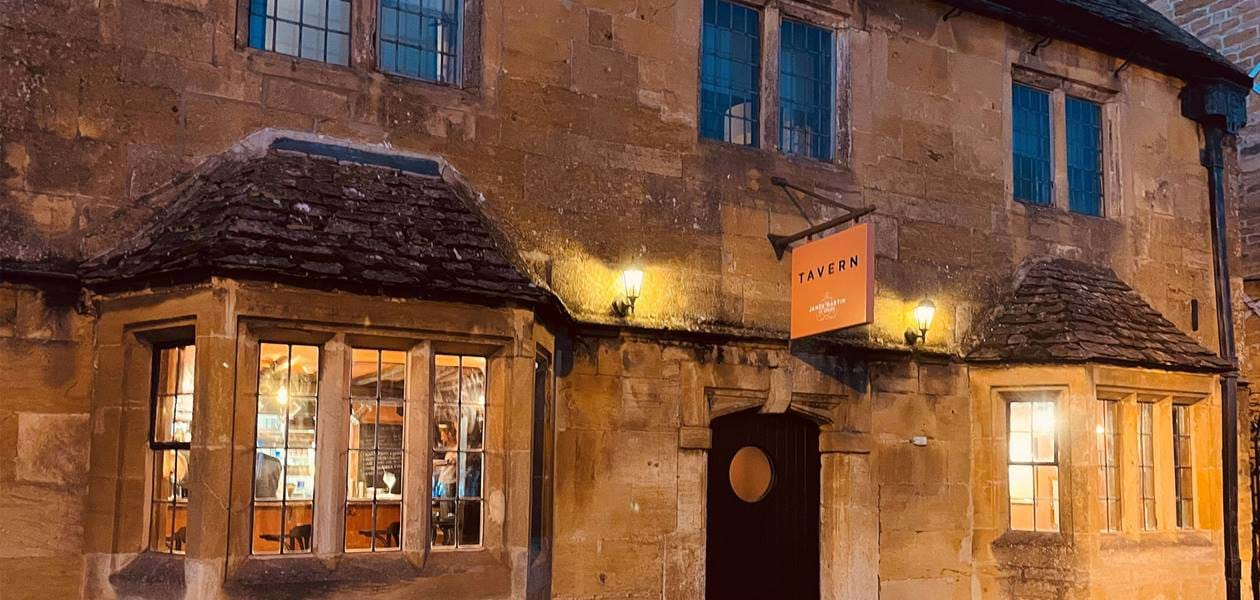 Previous Events
James Martin Tavern Takeovers
James Martin hosted two incredible Tavern Takeover events - a private dining experience for just 30 people at each event. James and his team of incredible chefs put together a four-course tasting menu specifically for the events. James would host the evening, answering questions in-between courses and giving an insight into his live as a much loved TV chef. 
As the evenings would come to an end, guests would have the opportunity to have that all-important selfie and to take home a signed book.